The Sustainable Food Policy Alliance advances policies that promote a strong, diverse, and healthy workplace and support the supply chain, including rural economies.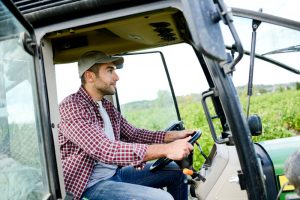 As purpose-driven companies, each Alliance member has implemented policies and practices that are aimed at making us employers of choice in the United States and around the world. In addition to our focus on fulfilling shopper preferences, we prioritize our employees' health, well-being and fulfillment personally and professionally, support working parents, and insist upon a culture of inclusion and diversity. We design our workplace policies and build our workforces around these priorities because it is the right thing to do – and because we know that ultimately, our people are the force behind our success.
We also have a responsibility and a deep commitment to treat the communities in which we operate, from those that produce the ingredients we use, to those where we make our products, to the many where our products are sold, with the same care and respect. More broadly, we believe our products have a role to play in building strong, safe, and healthy families and communities in their many diverse forms.
Through the Sustainable Food Policy Alliance, we will seek opportunities to engage on public policy that reflects our values and principles, including:
Advocating to ensure public policies at both the state and national level emphasize employee health and well-being, including family-friendly practices, foster diversity and inclusion, unlock opportunity, and ensure that every person in the supply chain is treated with fairness, dignity, and respect. We seek to build an inclusive workforce that offers opportunity to people from all backgrounds and allows them to support themselves and their families and contribute to the health and strength of their communities. Read our Diversity & Inclusion Statement.
Seeking new methods to enhance safety, well-being, and livelihoods across the global food and agriculture supply chain, including for U.S. farmers and ranchers, farm workers, and for U.S. hourly food production facility workers.
Ensuring that agriculture remains viable by supporting responsible reform of our country's immigration system in a way that respects the valuable contributions of the agricultural labor force and addresses the growing agricultural labor shortage.
Read more about how each member company is demonstrating our commitment to people and communities: