The Sustainable Food Policy Alliance supports and works to advance policies that promote a strong, diverse and healthy workplace and support the supply chain, including rural economies.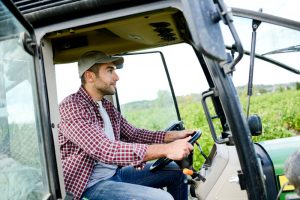 As purpose-driven companies, each SFPA member has implemented policies and practices that are aimed at making us employers of choice in the United States and around the world. We prioritize our employees' health, well-being and fulfillment, support working parents and strive for a culture of inclusion and diversity. Our workplace policies reflect these priorities because it is the right thing to do – and because we know that ultimately, our people are the force behind our success.
As such, SFPA supports public policies at both the state and federal levels that emphasize employee health and well-being. We seek to build an inclusive workforce that offers opportunity to people from all backgrounds and allows them to support themselves and their families and contribute to the health and strength of their communities. Read our Diversity & Inclusion Statement.
For example, SFPA continues to support non-discrimination protections for LGBTQ+ people and opposes discriminatory legislation whether at the federal or state level. We believe our LGBTQ+ employees, their families and our consumers deserve the same basic protections as are provided to protected groups under federal law. We believe the need to ensure these protections and codify them into law is critical. Read the National Business Statement on anti-LGBTQ+ state legislation.
We also believe that every American deserves a voice in our democracy. We encourage our employees, customers and communities to exercise their right to vote and have a say in our government. SFPA supports federal protections to safeguard the fundamental right to vote for all Americans. Read the Business Letter to Congress in Support of Voting Rights.
Beyond our direct workforces, we also have a responsibility and a deep commitment to treating the communities in which we operate, from those that produce the ingredients we use, to those where we make our products, to the many where our products are sold, with the same care and respect. More broadly, we believe our products have a role to play in building strong, safe and healthy families and communities in their many diverse forms.
That is why we advocate for policies that support a more just and equitable food and agriculture system. For example, SFPA supported provisions in the American Rescue Plan COVID-19 relief package that expand resources for and take important steps to address historic and ongoing discrimination against Black farmers and other farmers of color.
We also understand the critical importance of meeting the needs of farmers and ranchers as they endure increasing financial and mental stress. SFPA has joined leading farm and rural advocacy groups in urging Congress to fully fund the Farm and Ranch Stress Assistance Network (FRSAN) and successfully advocated for the Seeding Rural Resilience Act, legislation aimed at curbing the rising suicide rate in rural areas.
Read more about how each SFPA member company is demonstrating our commitment to people and communities: