The Sustainable Food Policy Alliance is committed to developing and advocating for policies that help people make better-informed food choices that contribute to healthy eating while supporting a sustainable environment.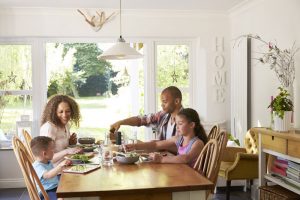 We make foods to support healthy, balanced lives, and we believe policies that impact the business of food should support people's health, too. We are concerned about the continued rise in obesity rates and other chronic diseases such as diabetes and heart disease, as well as food insecurity and access to healthy food, in the U.S. and globally. Collectively, our members are constantly improving the nutritional profile of our products, reducing the amount of saturated fat, sodium, and sugar in our products, as well as increasing micronutrients, including essential vitamins and minerals. Each of us has set goals to do more. We have begun increasing nutrient density, lowering calorie counts per serving size across the diverse range of our products, and updating our packaging to contain smaller portions that encourage saving some for later.
That is also why we supported the Food and Drug Administration's (FDA) decision to eliminate partially hydrogenated oils, the primary source of artificial trans-fat, and phased them out of our products well before their mandated removal, effective June 2018. We also support the World Health Organization's (WHO) call for these unhealthy fats to be eliminated globally – and we're leading the way in doing so.
As an Alliance, we will:
Work closely with the FDA to support the Agency's nutrition innovation strategy, including encouraging timely implementation of the new nutrition facts panel and a robust and effective education campaign to help people understand the nutrition facts panel and empower them to make the food choices that are right for them.
Support a comprehensive update of the definition of terms important for people, like "healthy," including strong, science-based regulations on how these terms can be used on food packages and in marketing. The updates will help consumers make better choices for themselves and their families. This is also an area the FDA has identified as a priority.
Support National School Lunch and Breakfast Programs that provide children access to nutritious food and set them up for a lifetime of making positive dietary choices.
Stand by the FDA in voluntary, industry-led efforts to reduce sodium in our food supply, and we will oppose any efforts to ignore evidence-based science on sodium reduction. We firmly agree with FDA that reducing sodium levels can be a powerful public health action to reduce blood pressure, a leading risk for heart disease. We seek to ensure that sodium reduction occurs across the food supply.
Actively participate in the dialogue with FDA to remove barriers to innovation to help provide healthier foods that people want; modernize standards of identity; encourage consumption of smaller portions; and support education efforts that help people eat healthier diets.

Continue to strengthen voluntary, industry-wide standards governing responsible marketing and improving the nutrition of foods marketed to families and children. We hold ourselves to high ethical marketing standards and respect each parent or gatekeeper's right to make smart decisions about their children's health.
As the process for developing the 2020-2025 Dietary Guidelines for Americans continues, we will work with the U.S. Departments of Agriculture and Health and Human Services on helping to shape science-based recommendations for encouraging healthy diets at all life stages and shaping sustainable food systems. With this goal in mind, in March 2019 we released a National Nutrition and Dietary Guidance Framework for the nation's dietary advice.
Learn more about what our individual members are doing on nutrition: