Ensuring the quality and safety of our food products and supporting safety, continuity, and traceability in the global supply chain in which we operate are among the most important commitments we make to our consumers.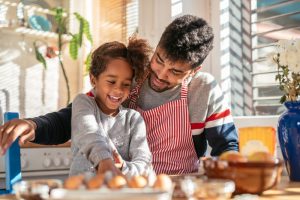 SFPA continues to advocate to ensure the U.S. Food and Drug Administration (FDA) has the necessary resources to advance its food safety mission and protect public health. This includes support for funding and implementation of the historic Food Safety Modernization Act (FSMA), which makes prevention the cornerstone of our nation's food safety strategy, and engaging with FDA as it seeks to build on FSMA by leveraging technology and other new tools under its New Era of Smarter Food Safety.
The modern food system is a complex network of farms, transportation infrastructure, and manufacturing and distribution facilities. Helping to ensure the safety and availability of the U.S. food supply depends on a systems approach and a strong public-private partnership between FDA and the individual actors within the food supply chain.
As individual companies and as SFPA, we have an important role to play in supporting continuous improvement and maintaining a strong food safety culture in our operations, as well as sharing knowledge and best practices with policymakers and our peers. Individual member companies have contributed to the training efforts on FSMA for both industry and regulatory authorities. Individual member companies also invest heavily in safety and quality controls, regularly developing new technologies to ensure even better oversight of our supply chains and production practices.
SFPA also continues to advocate on other public policy and private sector efforts to address public health through the food system. This includes efforts to reduce food waste and to integrate post-consumer recycled content (PCR) into food packaging, which have both food safety and environmental impacts. SFPA also support modernizing allergen labeling rules to ensure consumers have access to clear and accurate information, particularly as the scientific community's understanding of major food allergens continues to evolve.
Outside of the United States, we continue to work with international organizations, governments, industry, and other critical stakeholders to share knowledge and identify ways to educate, train, and advocate for robust food safety programs and systems that help raise standards of food safety around the world. We are strong supporters of the Global Food Safety Initiative (GFSI) and advocate for its recognition by all stakeholders including consumer organizations, retailers, and government agencies.
Read More:
SFPA's comments on FDA's New Era of Smarter Food Safety
Learn more about what each SFPA member company is doing to support food safety: